PURE PLASTERING / RENOVATIONS
Founded in 2002 we are a highly skilled, qualified and experienced team of tradesmen specialising in plastering and decorating for over thirty years aiming to provide a professional, friendly and perfect service whether we are plastering your walls, decorating your rooms or providing you with a quote.
We do all sorts of work from plastering and repairs to tiling and laminated floors, decorating to paint stripping, float and set to boarding, so please do feel free to contact us regarding your task.
We aim to provide our customers with the best aftercare and our reputation can prove that. We are a highly regarding company on Checkatrade and a lot of our work can be found below or on our facebook page.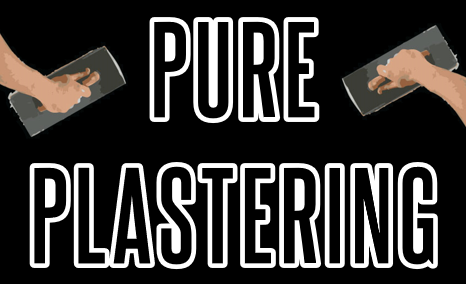 We have a lot of skills as follows:
Plastering and Repairs
Tiling
Laminated Floors
Float and Set
Painting & Decorating
Domestic, Commerical and Insurance work
Hold a £5,000,000 public liability policy
We do a lot of different jobs and we upload every a lot of them onto our facebook page, you can see a few of them on the feed found below or at
our facebook page
. We also get reviews and testimonials from Checkatrade, some of which can also be found below, our rating on Checkatrade is 9.7 out of 10.
Simon and Gary plastered 2 rooms and decorated 5 rooms. They laid new flooring, moved and replaced radiators, moved and replaced electrical sockets and installed spotlights. They also ripped out and installed a new en-suite. Nothing is too much trouble and they are always on hand to give advice. Workmanship is excellent and they take real pride in their work. They have completely transformed the upstairs of our house. They did such a good job that we booked them to come back to install a main bathroom and plaster and paint our landing.
Simon and Gaz did a fantastic job of our decorating. Simon went into a lot of detail when doing the initial quote which gave me the confidence to contact him for the actual job. They were both very detail oriented and took a lot of pride in doing the job properly to a very high standard. We are very pleased with the finish and the quality of the finished work. They even took time out to advise me on an unrelated plumbing issue, and managed to help me resolve it successfully. I would definitely recommend them, and will use them again for any future work.
Simon and Gaz are an extremely hardworking team, very friendly, professional and punctual. Really helpful giving us ideas/options when they gave us a quote. They removed wallpaper, prepared the wall to paint, wallpapered chimney breast. Repositioned electrical wall sockets, boxed in pipework, replastered wall, replaced skirting, painted woodwork and ceiling. Sealed base of skirting in two rooms. Remedied blown plaster and cracks on bedroom wall, repainted the whole wall.We are very happy with the result and would definitely use them again. They exceeded our expectations. Thank you.
Below you will be able to see images of our work and the quality that we provide.
You can find our contact details below, or get in contact with us on our social media pages. You can also fill out the form below.